The Simple Woman's Daybook is back at it's original home, The Simple Woman's blog.
REMEMBER
if you are linking up you will need to change your link from the
old
one to the
new
one. Thank you!
(If you are new to the daybook you can go to this
link
to read over the guidelines.)
~*~*~*~*~*~*~*~*~*~*~


Hey ya'll, did ya miss me last week? I missed my Monday blog hopping, but had fun with my little getaway at the beach with a friend and her boys.
For Today… July 27th, 2015
Outside my window… The sun is starting to peek. Its 64 degrees right now, and supposed to be a sunny day.
I am thinking… that I am in the mood to do some baking, what I don't know, but something yummy!
I am thankful… for window air conditioners. While I would love to have central air (it would be much quieter), I am thankful for the two units we have right now. It makes sleeping so much easier at night!
I am wearing… I am still in a nightie, a leopard print one at that. I will be changing into some shorts and a tank top once I shower and get ready for the day.
I am creating… Cup cozies, dish towels, heating rice bags…. oh my! (LOL) Isn't this just the cutest owl cup cozy??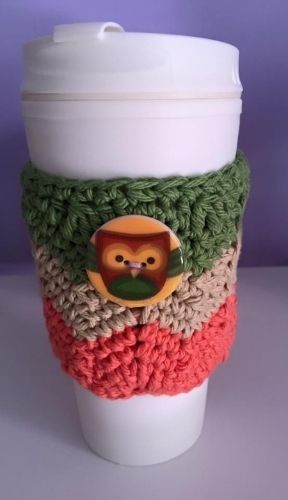 I am going… to the groomer later with Lici, she needs her nails trimmed and her stanky butt cleaned.
I am wondering… about the interviews I had last week… yep plural, I had two of them. I really, really, really want the first one I had, but we shall see. If I don't get either I will be thankful for the job I still have.
I am reading… Psalm 119 still. I need to find a book to bring with me to Washington, or go through the ones I have on my Kindle.
I am hoping… to hear something on the interviews I had last week.
In my kitchen… Menu for the week:
Monday ~ spaghetti and garlic bread
Tuesday ~ Sloppy Joes and fries
Wednesday ~ pancakes and sausage or bacon
Thursday ~ pizza
Friday ~ leftovers for the hubby…. me I have a Tastefully Simple party at the house, so will be munching on all the goodies with my friends
Saturday ~ don't know
A favorite quote for today…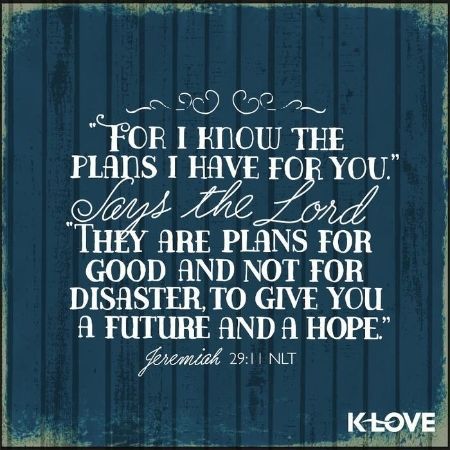 One of my favorite things… homemade popcorn. I made a big ole bowl last night… and with the boys no longer home, I got to enjoy it all by myself!
A few plans for the rest of the week:
Monday ~ laundry, housework, crocheting, taking Lici to the groomers to get her nails clipped and to get stinky bum cleaned (sorry, its gross, but it needs to be taken care of as she is stinkin up my house!
Tuesday ~ working on crochet projects, and getting the app turned in for the craft show (still weird to me that we need to "apply" to a craft show…
Wednesday ~ work
Thursday ~ work
Friday ~ grocery shopping, cleaning and preparing the goodies for my party
Saturday ~ unsure of my plans as of right now for the day
Sunday ~ church and ??
From the board room… From my Crafts board. A little DIY – necklace/bracelet holder. This is something I made.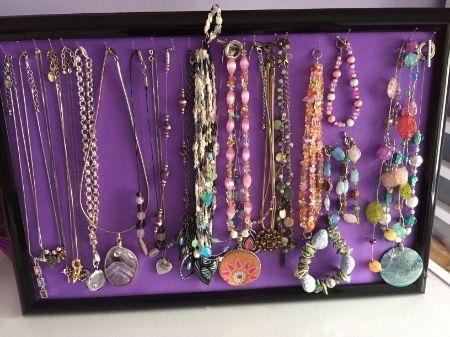 photo credit
Post Script Do you guys like watching youtube videos? I have recently started watching more videos, and not just a quick how to crochet stitch one. I am slightly addicted/obsessed with them, and have just started making my own videos, for my new youtube channel… so I am going to leave you with my channel (yes a shameless plug – hee hee. I hope you watch, and if you would like.. subscribe. My Channel
To read more Daybooks, please stop by THE SIMPLE WOMAN blog.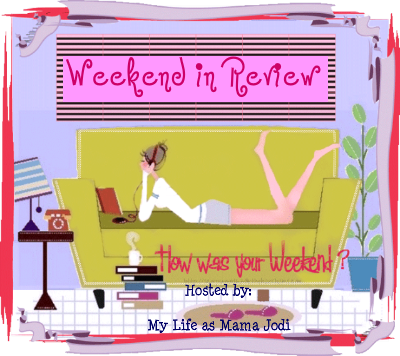 Weekend rewind. If you want to play along, grab the above button and tell me all about your weekend!
Friday ~ Ahhh, back to not working on a Friday! Groceries in the morning, went and got my nails done ~ so pretty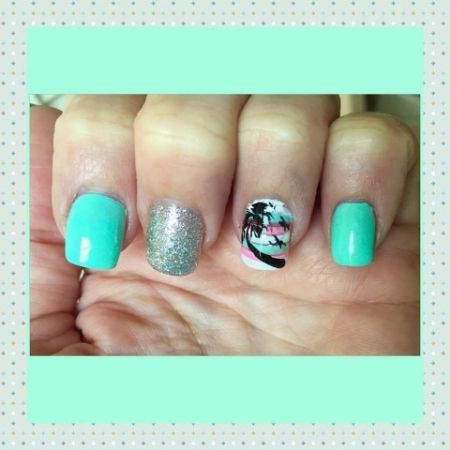 I had an interview, I think it went ok, but not sure I really want this position. We shall see what happens. I am holding out for the interview I had on Tuesday.
The rest of the night I hung out with the hubby, pup and the kitty.
Saturday ~ Worked on some crochet stuff, and finished up a DIY project video, that you can see here. The evening didn't go as planned; we were supposed to go out to dinner, but someone decided to stay sleeping again this weekend. I don't think I am going to plan anymore date nights, its going to be up to him for awhile. I am tired of planning, getting ready and then nothing!
Sunday ~ Church in the morning. We overslept, well I should say the hubby did. I was in a rebellious mood, and decided to not go in and wake, him after the disappointment from last night. It was a very lazy day for me, with not leaving the house, I didn't shower/dress/makeup….nada! I watched a few movies, youtube videos (my new addiction…obsession really), and crocheted the day/night away.
Let me know if you play along.
Mister Linky's Magical Widgets — Easy-Linky widget will appear right here!
This preview will disappear when the widget is displayed on your site.
If this widget does not appear,
click here
to display it.
So I have ventured into youtube, and have my own channel set up, and have been uploading a few videos and have my first DIY up. I had a couple of these necklace holders already made, but they were too small, and cluttered looking, so I decided to make a bigger one, and did it in a video. (I am still trying to get used to seeing myself on camera… ugh) Anywho, hope you enjoy! And if you like, please subscribe to my youtube channel (trying to grow my fan base…. )
The finished product: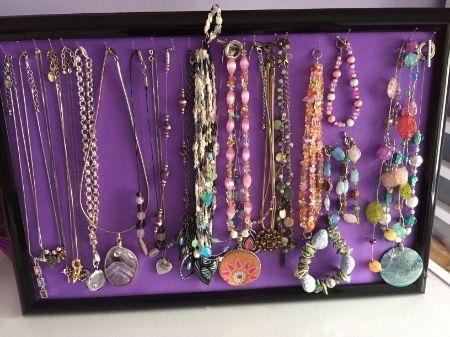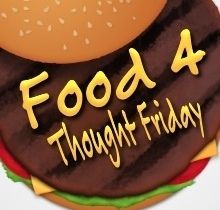 Jodi over at
Beacon of Hope
has come up with this fun meme after the host at Friday's Feast went MIA. Join in if you want! GET YOUR APPETITE ON and PLAY ALONG! Just copy and paste the questions to your blog and PLEASE leave a comment that you played along so others can go and check out your answers. These are so much fun to go back and read later!
Food 4 Thought Friday!
A little feast without the calories!!
Breakfast ~ Name your top three visited websites.
Lunch ~ What's the last thing you did for the very first time?
Dinner ~ If you could only eat one food, and nothing else, for three days in a row, what would it be?
Midnight Snack ~ Who is your all time favorite teacher and why?
Recipe of the Week ~ (instead of your recipe for life what is it just for the week?)
MY ANSWERS
Breakfast ~ Name your top three visited websites. Facebook (I spend way to much time on there), Pinterest and my newest addictions Youtube
Lunch ~ What's the last thing you did for the very first time? Hmmm…. I guess it would be making some videos to start my youtube channel.
Dinner ~ If you could only eat one food, and nothing else, for three days in a row, what would it be? pizza
Midnight Snack ~ Who is your all time favorite teacher and why? Mr. Woodhull. He was a very laid back teacher, which made my accounting class so much easier!
Recipe of the Week ~ (instead of your recipe for life what is it just for the week?) Be open to change, as good things may come from it.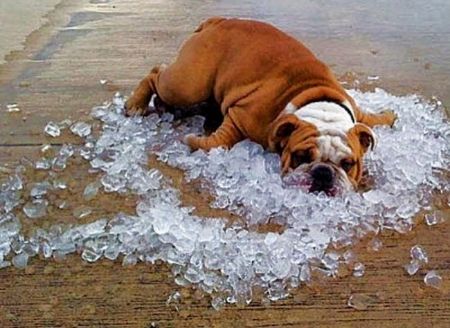 After working all day, I get home to a very hot and muggy house. Its July 17th, and we have yet to put the window air units in. But that is all going to change tomorrow, as its going to be a very hot, muggy day (worse than today). While I was getting the window areas ready for them, I found that I still have some of the weather king plastic on the window Oops!
I would have liked for them to go in tonight, but its 9:35 pm and my hubby is still not home from work. I don't think I can talk him into at least putting the one in the living room. No matter how much I beg! Its going to be a horrible night of sleep!