On a Tuesday! Just a little late in posting!

It's Monday again. Time to get your menus planned. Stop on over at Laura's and see if you can some tasty new ideas for dinner.
Sunday ~ spaghetti and meatballs
Monday ~ (repeat, as we had another family emergency arise) spaghetti and garlic bread
Tuesday ~ fish, fried potatoes and corn
Wednesday ~ pancakes and sausage
Thursday ~ pizza
Friday ~ I haven't decided yet what I want to make, I may just do subs again, as its easy and on the way home from work
When will I ever learn!?!?! Its never a good idea to save the latest guitar magazine. John is looking at the best gibraltar hardware for the next guitar and amp project he wants to start. I told him, um, NO WAY! You promised after the last guitar, that you would set aside these projects so we can get the house taken care of and get it on the market! He wants to move, I want to move, but it will never happen if he keeps looking at the guitar magazines.
The next one that comes in the mail, I am going to slyly put it in the trash! The house comes first right now!
I am slowly getting myself back into blogging, and with this, its time for a change of scenery! I wanted to go with my favorite color…. Purple! The header is me… purses and sales! I am hoping for some more major changes in my life to happen over the summer. If everything works out the way I want, then my blogging will be back much more often!
But for now, I am liking the change I have made and looking forward to many, many more changes!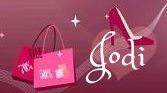 Welcome back to Sunday Stealing which originated on WTIT: The Blog authored by Bud Weiser.
Here we will steal all types of memes from every corner of the
blogosphere. Our promise to you is that we will work hard to find the
most interesting and intelligent memes. You may have heard of the
expression, "honor amongst thieves". In that age-old tradition, we also
have our rules. First, we always credit the blog that we stole it from
and we will "fess up" to the blog owner where we stole the meme. We also
provide a link to the victim's post. (It's our way of saying "Thanks!")
We do sometimes edit the original meme, usually to make it more
relevant to our global players, to challenge our players, sometimes to
select that meme's best questions, or simply to make it less repetitive
from either this new meme or recently asked questions from a prior
featured meme.
Let's go!!!
Today we ripped offas a blogger named Patrice,  from her blog His Dark Beauty She says she got it from Melissa at You Must Be True To Your Heart.  Tracing back the thefts of those that we steal from could take a
while. So, of course, that will be as far as we go. Link back to us at Sunday Stealing!  
Sunday Stealing: the fairy tale meme
Snow White: Do you consider yourself pretty? Name the part of your body you think is the most beautiful! eh, sometimes yes, sometimes no…. I like my eyes
Cinderella: What is your shoe size? 7.5
Sleeping Beauty: How many hours do you sleep each night? Not nearly enough!
Little Red Riding Hood: What is your favorite food? pizza
The Frog Prince: What do you find disgusting? smoking
Jack and the Beanstalk: What plants are in your room? none
Puss in Boots: Do you have a pet? Do you want one? yes, a kitty
Rumpelstiltskin: What is the meaning of your url? just what is says, "My life as mama Jodi"
The Little Mermaid: Can you sing? yes
Pinocchio: What is your greatest wish? that cancer wouldn't exsist!
Peter Pan: What is your (mental) age? I have no clue
The Star Money: What is your most prized possession? my camera
Best rehab centers seem to be the most expensive. Heck most of them look like luxurious hotels! Sometimes I think that they make getting sober way to easy for people, and that they fall off the wagon again just so they can go back to the center, for the surroundings. Do I sound bitter? Eh, maybe, but then again, I don't need to go mess up my life just to have the opportunity to possibly go to a plush rehab, resort to get sober. Am I am rambling? Probaby, but then again, that's what I seem to do most of lately.