It's Monday again. Time to get your menus planned. Stop on over at Laura's and see if you can some tasty new ideas for dinner.
Sunday ~ burgers, fries and mixed fruit – birthday cupcakes and Coldstone ice cream
Monday ~ spaghetti and garlic bread
Tuesday ~ ham and egg bake
Wednesday ~ tacos
Thursday ~ pizza
Friday ~ undecided
Welcome back to Sunday Stealing which originated on WTIT: The Blog authored by Bud Weiser. Here we will steal all types of memes from every corner of the blogosphere. Our promise to you is that we will work hard to find the most interesting and intelligent memes. You may have heard of the expression, "honor amongst thieves". In that age-old tradition, we also have our rules. First, we always credit the blog that we stole it from and we will "fess up" to the blog owner where we stole the meme. We also provide a link to the victim's post. (It's our way of saying "Thanks!") We do sometimes edit the original meme, usually to make it more relevant to our global players, to challenge our players, sometimes to select that meme's best questions, or simply to make it less repetitive from either this new meme or recently asked questions from a prior featured meme.
Let's go!!!
From Bonus Questions
Bonus Questions Meme
Friday 5: Bonus Questions
1. What's your favorite frozen treat on a stick? fudgecicle
2. What's your favorite lollipop? tootsiepop
3. When you passed notes during class in high school, who was mostly often the recipient? Jeanine
4. Who among your high school friends was the first to get his or her own car? i don't remember
5. Who's the black sheep in your family? ha! that would be me, Tammie and Darla
6. Who's the family historian? no clue
7. What was the last thing you sprayed from a spray bottle? probably a bleach/water mix
8. What was the last thing you sprayed from an aerosol can? hair spray
9. When did you last make reservations for something? for our hotel in Missouri for Trent's graduation from basic training for the National Guard
10. What's your next upcoming appointment? none on the books
11. What store's departure from your preferred shopping mall most saddened you? none that I can think of
12. What's good to eat at your preferred shopping mall? chinese
13. What services (as opposed to goods) do you pay for at your preferred shopping mall? mani/pedis
14. What's a store you've never been inside at your preferred shopping mall? there are lots I don't go in, just can't think of the names – don't go to the mall all that often
15. What kind of store would you most welcome in your preferred shopping mall? A yarn store
16. What did you most recently purchase at an office supply store? printer ink
17. What did you most recently purchase at a book store? a magazine
18. What did you most recently purchase at a drugstore? candy
19. What did you most recently purchase at a convenience store? gas
20. What did you most recently purchase at a thrift shop? shirts
This week turned into a crazy busy week. Tuesday I had an interview at Berger Chevy for a part time receptionist. The interview went well, and pretty much had the job before I even left. I was sent on to take a drug test; off I went to pee in a cup! LOL Then off to visit with Nancy and Vickie for a few minutes. In the afternoon Carol called to offer me the job and wanted me to start the next day. So for the last 3 days I have been training full time. I have to work tomorrow as well, so I am kind of hopping that it rains then, and not on Sunday as I will be home (and its my birthday)!
Poor Lici has been by herself, well she has the kitty, but its not the same. She is soooo excited when we get home, and is so very jumpy, and can't wait to get outside to go potty. I have been looking at puppy playground equipment in richmond va for some ideas of things to possibly get her. So far she hasn't had any accidents in the house. Once my part time hours start, she won't be home as much by herself.
This question comes from the Daily Prompt at The Daily Post @ WordPress
It totally drives me crazy when people put dirty silverware on the countertop or in the kitchen sink, just put them in the dishwasher! GAH!
What habit/act drives you crazy? How do you prevent it from happening? When the guys set on the counters their trash…. they walk right by the garbage can when they walk into the kitchen….. just throw it away! Or when they put their plates in the sink and there is still food on the plates. We DON'T have a garbage disposal, so this just makes more work for me, by having to clean out the sink with their nasty leftover food. Grrrrrr
How do I prevent it……. I voice my displeasure, they tend to "fix it" for a few days then its back to their old habits. Men!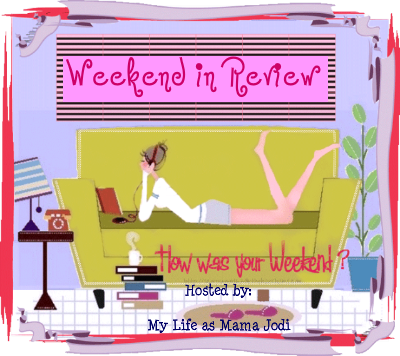 Weekend rewind. If you want to play along, grab the above button and tell me all about your weekend!
Friday ~ Went grocery shopping in the morning, then off for a day of fun with friends with lunch and bowling.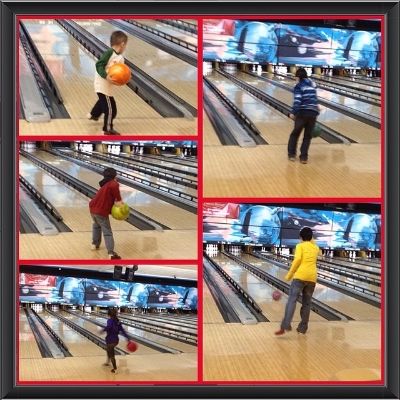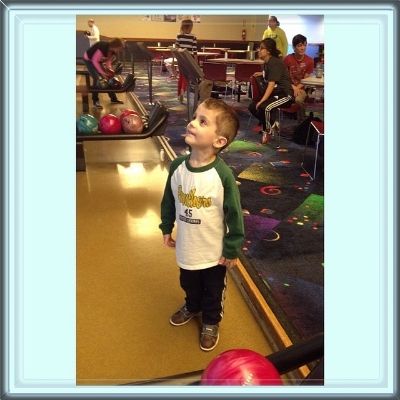 Saturday ~ Lazy day, finished up some crochet projects and vegged for the day.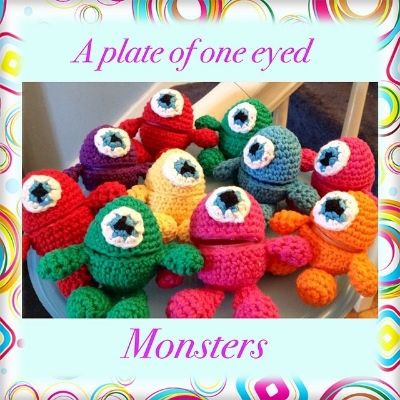 Sunday ~ I had a Tastefully Simple meeting, and made this yummy fruit salad using our Fuzzy Navel Slush bucket.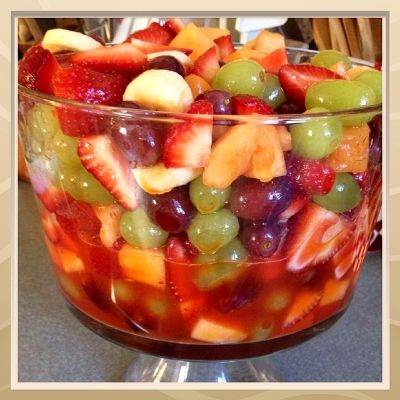 John and I went and checked out an open house, got some great pointers from the realtor, and hoping that all goes well this time around when we talk to him about listing our house.
The rest of the evening was pretty quiet, as there was no Zombies on, going to be a long summmer! I did get a few cute pictures of Lici. I think she is finally getting over her camera shyness!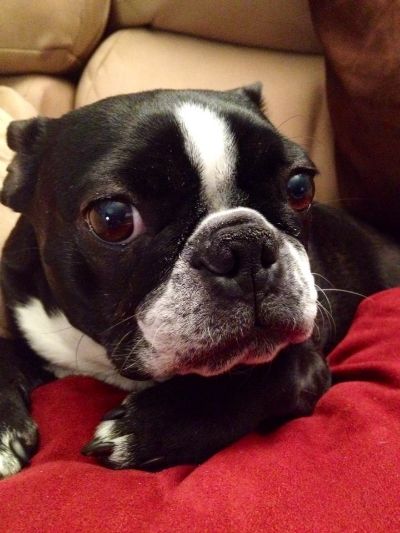 Let me know if you play along.
Mister Linky's Magical Widgets — Auto-Linky widget will appear right here!
This preview will disappear when the widget is displayed on your site.
If this widget does not appear,
click here
to display it.